Picodev in the pool with Ico, by Ondilo
How to communicate with a waterproof device case equipped with sensors, an electronic card and a firmware with a mobile application and servers ? Without doubts the most successful project of Picodev, who assists the company Ondilo since the R&D phase of Ico, its pool water analyzer.
Imagine a big floating egg on the surface of your pool, a waterproof case that analyzes the quality of the water (pH, chlorine, salt and mineral levels, temperature) and sends the appropriate maintenance recommendations to your smartphone. This little gem of technology, christened "Ico", & "layed" by the company Ondilo, based in Saint-Cannat (Bouches-du-Rhône), existes since two years and a half years, and Ico is at his third version. Picodev follows the project from the beginning. The very first version was a prototype, for which the team created the mobile app and the back end (data and object management, and access website).
Picodev, in close collaboration with Ondilo
For the second version, Picodev left the hand to Ondilo on the mobile application and the server part, this that allowed it to focus on his core business: the development of embedded software, which until now there, was provided by the design office that provided the support card. Ondilo then logically took over hand over his product by reviewing the design and components of the card, but still in close collaboration with Picodev, who, for its part, has conceived, also with its client, how to communicate with the mobile app (definition of a BLE profile - Bluetooth low energy); how to communicate with servers and to trace the data; and for the bootloader, how to update the firmware by BLE. Everything has been done in eight months! Record time, considering the different technologies to integrate and the small size of the team working on the project.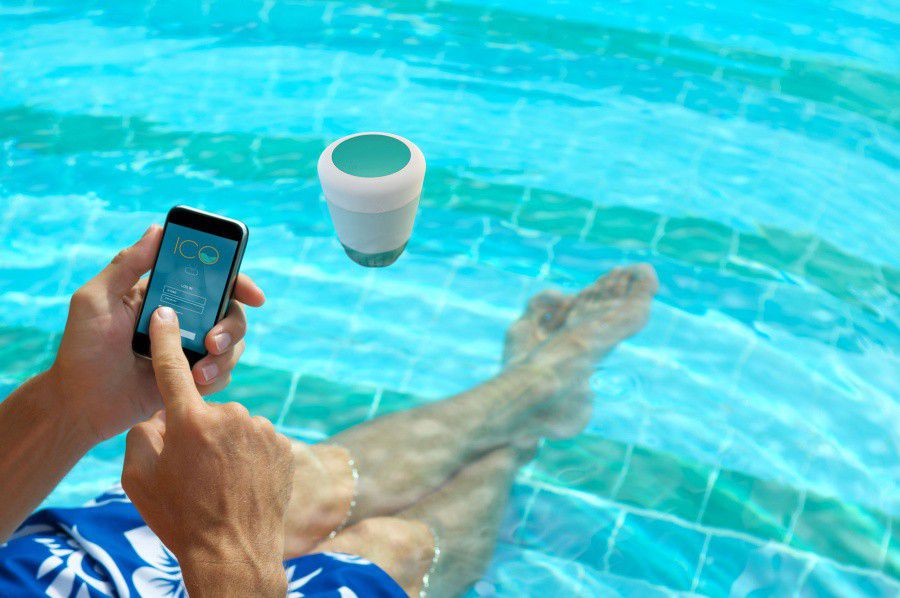 The company immediately organized itself in an industrial way
After two years of work, Picodev has redefined the overall architecture firmware (definition of the main software blocks), the system architecture (definition of Sigfox, Bluetooth and Wi-fi communication protocols), mobile application and back-end. Ondilo has, since, raised just under 1 million euros and recently signed a partnership with SCP, one of the biggest distributors of pool products. Encouraging prospects for Ondilo ... and for Picodev, who think to work on the development of future products. For Picodev, the fact that the company is all about organized in an industrial way, by setting up production processes and partnerships with its suppliers, with a genuine concern for quality, is a real asset for the future.
Technologies used: Arm cortex M4 chip, STM32, BLE, Wi-fi, Sigfox
Learn more : www.ondilo.com